The Half Baked Bus is a refurbished, vintage 32-foot school bus, renovated with 💚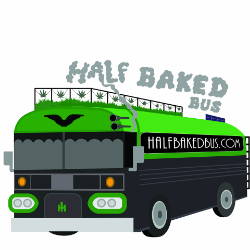 The Half-Baked Bus is a custom-made, one-of-a-kind 1960s converted school bus tiny home RV also known as a skoolie 🚍. Originally an International Harvester, the bus also has a Superior coach body and Ford diesel engine. What was the purpose of this "1960s skoolie love child"? Your best guess is as good as ours. We think it might have been a band tour bus, but we're happy to embrace the mystery.
In dire need of renovations, the pre-Half-Baked Bus needed to be rescued. Luckily, Hannah spotted the RV on Craigslist and knew it was "the one."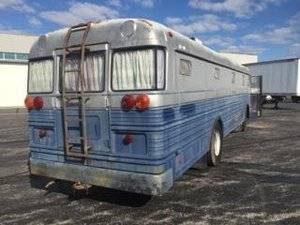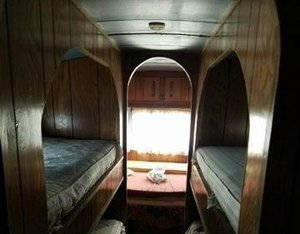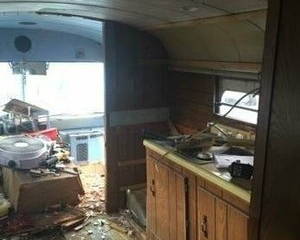 Hannah's love of vintage style and cars made the renovation process a blast. She envisioned turning the 50-year-old RV as a bus that would leave no road left unstoned. the Half Baked Bus is getting ready to roll into the high 🚎.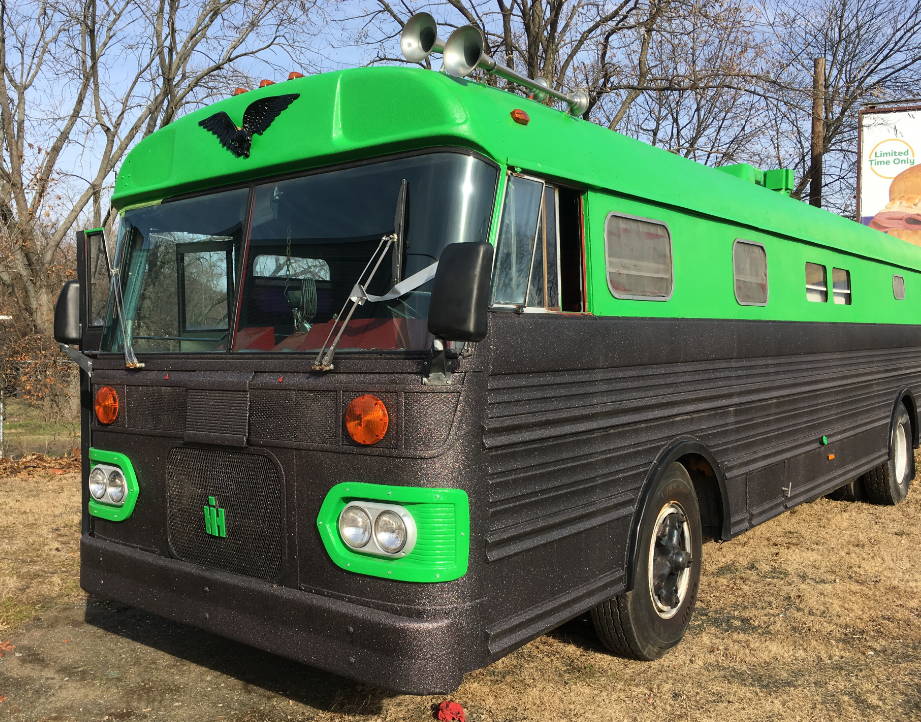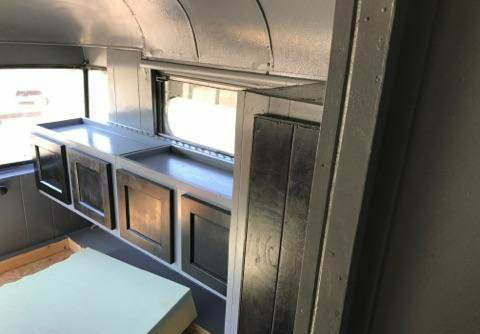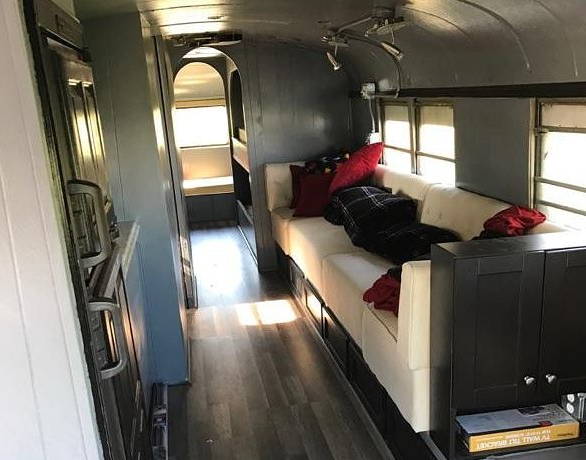 The inside of the Half-Baked Bus is Hannah's skoolie tiny home. Now you can find Half Baked Bus merch sold at events and shops throughout North America. Who knew running a business could be so sustainable? To see more pictures from the renovation, be sure to follow the Half-Baked Bus on Instagram!